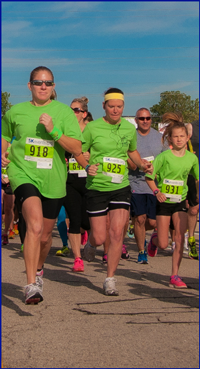 How does the POP-UP event work?
STEP 1: We will send out an announcement – usually a day or two in advance.
STEP 2: Sign up online or at the event – We need WAIVERS Signed! 
STEP 3: Encourage your Fitness Club, Group or Organization to participate 
STEP 4: Show up!
STEP 5: Run or Walk
STEP 6: Grab your bling – Go home or meet us at a designated venue for drinks or breakfast
FAQ's
IS THERE PRESSURE TO COMPETE?