1. Register your Team
Select your event and signup. [ EVENT LISTINGS ]
.
2. Recruit members
Inform your teammates by sending them a link to the registration site. See event listings at 

 http://www.5kevents.org/event_listings.html

Team members sign up online and select your team name from the drop down list in step 3 of the registration process.
..
3. Team Packet Pickup
Once your packets are ready for pickup, we will contact you. Teams that register two weeks before event day can have packets delivered to the captain. (Local Delivery Only)
4. Show up!
Come out and support the event and designated charity and enjoy a day of fun, exercise, music and refreshments with co-workers, family and friends

.
Our Mission:
To share our love of competitive and cooperative running by bringing people together from all walks of life. We work to provide a family oriented, happy, healthy, enthusiastic atmosphere to run and socialize while supporting our community and charitable organizations. We use our passion for running to build friendships, provide encouragement, and improve ourselves with no regard to age, cultural differences, gender, pace or experience. Our goal is to learn and grow through our shared experience, and to leave no runner behind.In a World of sedentary lifestyles we encourage all ages to consider incorporating a walk or run in your daily routines. Reward yourself by signing up for one 5K each month to keep you inspired and motivated. And nothing will help you stay on the path to a healthy lifestyle more than forming a team that will keep you accountable.  Teams have a way of changing people. They create friendships, camaraderie, happiness and a healthier you.
Discover the beautiful, scenic outdoor settings with your friends and colleagues. Life is a marathon not a sprint! Remember, it's not about how fast you go, but is about how far you go! It can be related in different aspects of life like career, learning, experience, business, relationships. JOIN THE MOVEMENT!
ABS for Individuals and Race Directors
Designed for tracking and safety.
Our FREE live tracking app lets you share your training runs and live events with friends and family. The app provides real-time information like run time, pace, distance, elevation and more. You can enable tracking and share with only the people you choose or display on our event screen for our spectators to view. A perfect tool for your friends to meet you at the finish line!
COMING SOON: We are adding new features which will include a patent pending system called H.E.L.P (aka / Home Emergency Launch Pad). This will allow a runner to send a message to the race director during events or a friend during training that you need help. You will have 10 seconds to disable the alert to prevent the app from calling 911. If not done this will trigger an emergency 911 call and send your GPS coordinates to the local authorities.
ABS Benefits
– LIVE event tracking
– User Dashboard to monitor progress
– Event updates, delays, weather alerts
– Event route maps
– Share with friends & family
– REMOTE RUNNERS Feature
– Allows the event directors and first responders to track event progress
– H.E.L.P. Alert (Coming soon)
Process
– Download mobile app
– Open app, start timer, begin your run
– Enable Live tracking
– Share with friends and family
– LIVE event tracking
Download
2. Open App, login and load the event course map.
3. Just before the race begins, click timer then start
4. Click enable tracking to start live tracking
5. Share with friends and family!
6. Followers see you revent in real time!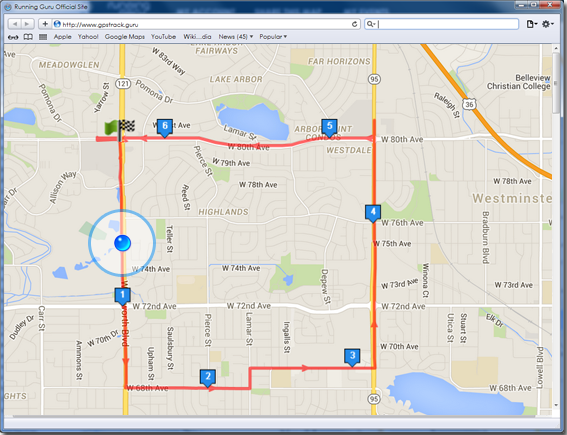 Race Director – Event progress and tracking
Make sure your participants can share your event experience with friends and family…
Having orchestrated 100's of events nationwide, we understand how important it is to know the who, what, when and where that is happening on the course. You can't be everywhere at all times so this ABS system will keep you in the know.  Check out the benefits this offers race directors! 
Event Notifications: Need to reach participants fast? The app will allow the event director to push notifications, event delays, weather alerts, status updates, etc. 
Benefits
– Display race course for participants
– Locate participants on the course
– LIVE tracking
– Include markers, port-o-potties, water stations
– Event notifications, weather alerts, delays, etc.
– Use the app as your turtle
– First Responder Locator tool
– Public Display.
– Social Media – share on Facebook®, Twitter® and text messages
– Acts as a back-up for timing software
Process
– Login or create a new account
– Map your race using Google® maps
– Tell your participants about ABS
– Participants track themselves LIVE at your event
Watch your event go viral as participants share their event experience with friends and family on FaceBook®, Twitter® and via text messages