5K Signature Events Series 
Contact us if you would like to duplicate one of our events
or participate as a Remote Runner

(TM)
Our "5K Signature Events" offer a great opportunity for individuals, families, running clubs and organizations to come together to make a difference in the lives of the charities we serve. Help by becoming a participant in a event, become a sponsor or volunteer. 
The images below represent the 5Kevents Signature Run Series. You may participate in these events on location or remotely.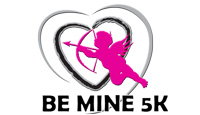 Not just for singles, enjoy a exciting morning getting to meet new people!